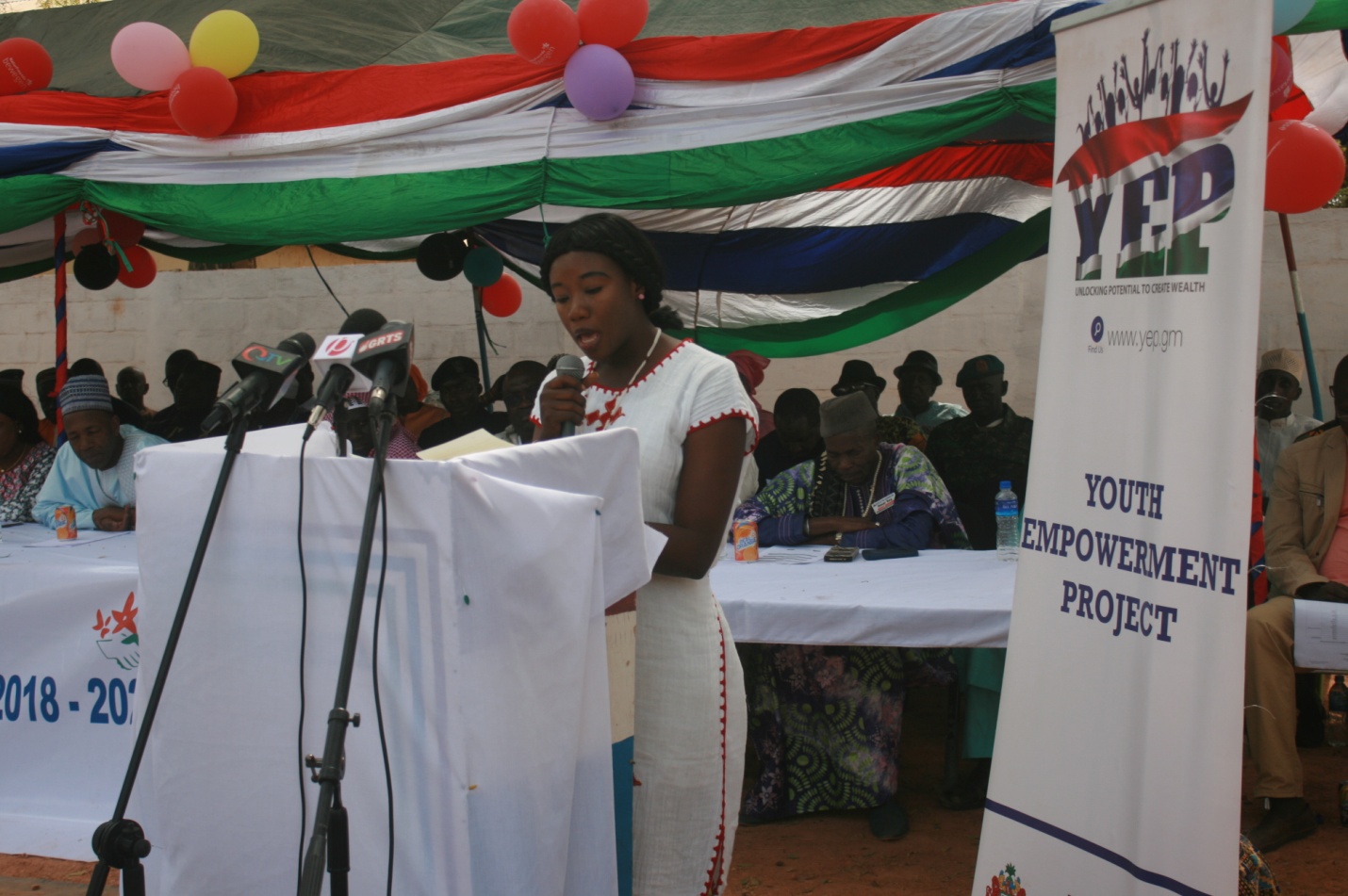 YEP recognizes Janjangbureh destination as another rural tourism hotspot
Ngoneh Panneh further explained that it could also create jobs for young people through community tourism by tapping into the rich culture, natural and historical heritage of the island and surrounding communities to create unique products.
It is for this reason that, she said, the YEP partnered with the National Arts and Culture Center in 2018, to revive the Janjangbureh Kankurang and the Masquerade Festival.
"It is not only about promoting creative tourism capable of supporting youth employment, but of contributing to the preservation of our heritage as a national treasure that will allow generations to continue learning history, preserving culture and to share with the rest of the world," she said.
She observed that over the years, the festival has achieved growth in terms of number of visitors, national and international recognition, gaining partners and uniting stakeholders to adopt it as a national product.
"We couldn't be more proud of the community, the youth and our national partner NCAC under the leadership of MOTC," she added.
Panneh maintained that YEP has taken a multi-stakeholder approach by engaging other instrumental and national institutions such as GTHI, GTB, NYC, local authorities and Central River Region regional government, international partners and projects to support various initiatives in Janjangbureh and surrounding communities. .
"These include supporting the development of the Janjangbureh (JJB) tourism strategic plan, vocational training in reception services, renovation of the JJB youth centre, operationalization of the reception center and BJJ information and investment in product development in various tours and activities," she said.
She noted that all of these aim to move the value chain forward by ensuring that skills and capacity gaps are enhanced and that the product offering of the BJJ destination is enhanced to ensure exploitation. its potential to spread and decentralize the socio-economic benefits of tourism to all.
"To reach greater heights, I encourage stakeholders, especially the people of the Janjangbureh destination, to be more engaged, to embrace inclusiveness and sustainability, as well as more ownership and be proactive in advocating for existing investments and ensuring opportunities are explored to support your communities.
She thanked the European Union and the Government of The Gambia through MoTIE, MOYS and MoTC for their continued support and partnership.
"The International Trade Centre, through the EU-funded Youth Empowerment Project, has over the years focused on enhancing the growth and development of the tourism and cultural industries through the creation and diversification of tourism products and services, the development of skills, the strengthening of national institutions, structures and communities to stimulate growth, economic development and sustainability.