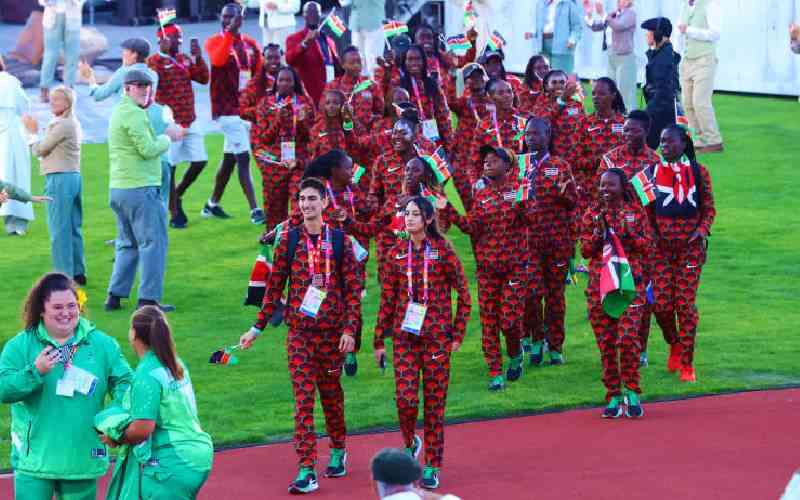 The state should exploit our sports tourism potential
Tourism has shifted from safari and beach to ecotourism, cultural tourism and now sports tourism. Over time, sports tourism has become an important contributor to local and national socio-economic development across the continent. Overall, sporting events have become a strategic tool for the development and positioning of destinations.
The World Travel Market estimates that sports tourism generates approximately $600 billion annually worldwide. The Confederation of African Football reports that Egypt won $83 million in the 2019 Africa Cup. According to the Mazars Institute & ASCI 2020 report, sport contributed 0.5% to GDP of Africa in 2020 and will grow every year to add a million more jobs. After the Covid-19 lull of 2020-2021, 2022 is sure to be a big sporting year, with major events taking place in Africa. Earlier this year, we had the Africa Cup of Nations in Cameroon, where the best African footballers put on world-class performances on African soil.
For the third time in its history, Mauritius hosted the African Athletics Championships. In 2019, the World Rugby Council awarded the 2022 Rugby World Cup 7s hosting rights to South Africa; the first time the tournament was given to a country other than the United States. Kenya was close to winning the bid to host the next world championships in athletics, only to be beaten by Japan. For Africa, sports tourism is bubbling with untapped potential. We have seen more and more African countries bidding and hosting global sporting events including football, golf, rallies and athletics. However, for Africa to harness this potential and raise its profile as a sports tourism destination, it is essential that we continuously host global sporting events.
This will help attract the world's best sports people and develop the continent as a sports tourism destination. It will also help expose local talent, allowing them to aspire to the same professional levels. In Kenya, the social pillar of Vision 2030 aims to use sport to improve social, economic and political development. Sport in general and sport tourism would play a vital role in realizing this vision. This vision has been exemplified by some of the world's most prestigious sporting events hosted in the country, the most recent being the Safari World Rally Championship, which returned to Kenya after a 19-year hiatus.
Others include the Magical Kenya Open. These are really great efforts and it is absolutely necessary to have very deliberate policies that will encourage sports tourism. Besides the social and economic impact, there are diplomatic and health benefits. Why, for example, can't we put policies in place that will encourage the development of Iten as the world capital of endurance training for track and road racing? Sports tourism is a low-hanging fruit for Kenya, and it is inexpensive to promote and develop.
Mr. Kilavuka is the Managing Director and Group Chief Executive of Kenya Airways