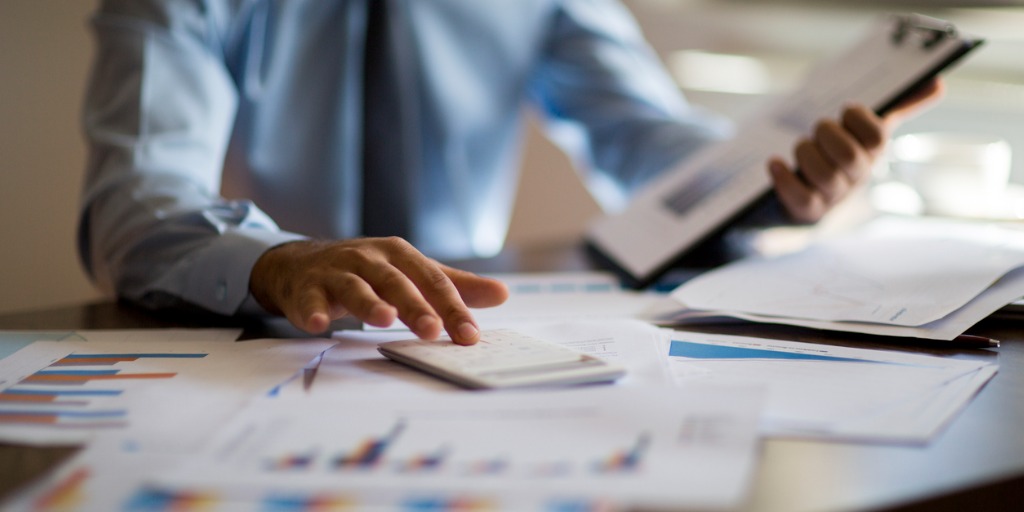 The Complete Guide to Business Accounts
When it comes to managing your business's cash flow, the tools you use can be extremely important. And whether you have a human accountant or opt for online accounting software, it all starts with your business bank accounts.
Types of business accounts
When you hear the term "business accounts" you probably think of a business checking account. Granted, this is the most popular type of business account, but there are others.
A business savings account allows you to save money for a rainy day while earning interest. Interest rates vary from bank or credit union to bank. Some have a monthly service fee if you go over the limit for cash deposits and withdrawals in a month.
There are also money market accounts, which serve as a sort of hybrid between a checking account and a savings account. You can spend the money in the account like a checking account, although there may be a high daily balance requirement. In addition, a money market account earns interest.
Also consider business credit cards, offered by many banks. You can charge for purchases and pay for them when you have cash available. Using a credit card responsibly can help you build your business credit.
How does a professional account work?
Start by learning how to open a business bank account. Some banks allow you to open an account online, while others want you to visit one of their branches. You will need to provide information and documents about your business and you personally.
Once your account is approved, you will receive checks and a debit card for your bank account. You will also have access to your online account.
You can also add other banking services, such as a savings account or business services like merchant card processing that allow you to accept debit and credit card payments, or accounting software. Some banks have partnerships with business service companies to provide discounts to you as a customer.
What type of account is best for small businesses?
There is no one answer to what the best business current account is. It really depends on your specific needs.
Start with the immediate problem you are trying to solve. Are you looking for a checking account that you can easily access to pay for your purchases? Do you want a savings account that earns interest so you can put money aside for bigger purchases later? Are you looking for mobile banking features that let you manage your money wherever you are?
Make a list of the features that interest you the most, such as:
Professional debit cards for employees
Online bill payment
A mobile application
Access to other business services
Keep both the short term and the whole in mind when looking for the best business account for your needs, as those needs will likely increase over time.
Things to consider when choosing accounts for your business
Here are some things to consider when determining what you need.
Can your current personal bank deliver?
You probably already have personal accounts at a bank. This doesn't necessarily mean you have to open your business accounts in one place, but it's a good place to start. See if this bank fits your business needs.
How much are you willing to pay?
Many accounts have a monthly maintenance fee of $ 15-30, so consider whether you're willing to pay for it. Some banks will waive these fees if you meet certain criteria, such as maintaining a certain minimum balance or other types of business accounts.
You can also open a free business checking account, but make sure you're not limited in the number of transactions you can make or other features you need. Keep in mind that even free accounts can charge transaction fees for things like overdrafts or ACHs (bank transfers).
What are your needs along the way?
Today you might need a checking account. But maybe a year from now you plan to apply for a loan or a line of credit. Opening an account with a bank that is also a small business lender might be a smart move, as some banks offer a reduction on interest rates to existing customers. And of course, applying for a loan that you already have accounts with is a bit easier from a logistical point of view.
What kind of benefits do you want?
If you are considering a business credit card, there are many that offer rewards. Earn points with every purchase, then redeem them for cash back or travel rewards.
Some banks offer other benefits to business customers, such as discounts on other products or even lower interest rates on loans.
Do you need a local branch?
Today you have more options than ever when it comes to online banking only. Are you okay with all transactions being digital with an online business bank account, or do you need a physical branch to make deposits, withdraw money, and interact with a representative of the bank in person? Most online banks allow you to use ATMs anywhere at no cost.
Our favorite business accounts
Again, the right business account depends on your needs, but here are a few that we endorse at Nav.
Best checking with interest: Bluevine
It's not usual for a business checking account to carry 1% interest, especially for online banking, but that's exactly what Bluevine offers. In addition, the company offers loans and lines of credit to business owners.
Best Complete Check: Chase Business Complete Checking
If you like the idea of ​​a bank that has branches across the country, as well as plenty of offers for small businesses, check out Chase's Business Complete Checking. You can even accept payments with the QuickAccept app with low card processing fees.
Best Money Market Account: US Bank's Preferred Commercial Money Market
Get the flexibility of a small business checking account combined with the interest features of a savings account with the US Bank Preferred Business Money Market Account. The $ 10 monthly maintenance fee is waived when you have a minimum daily balance of $ 1,000 and can earn 0.01% on your balance.
Nav's verdict: corporate accounts
Small businesses, startups and freelancers all have one thing in common: the better the tools they have, the more efficiently they can run their businesses. It all starts with business accounts like the ones we've reviewed here.
It's worth exploring your options to make sure you find the right business accounts, whether it's checking, savings, money market, or credit cards, to get the most out of it.
class = "blarg">