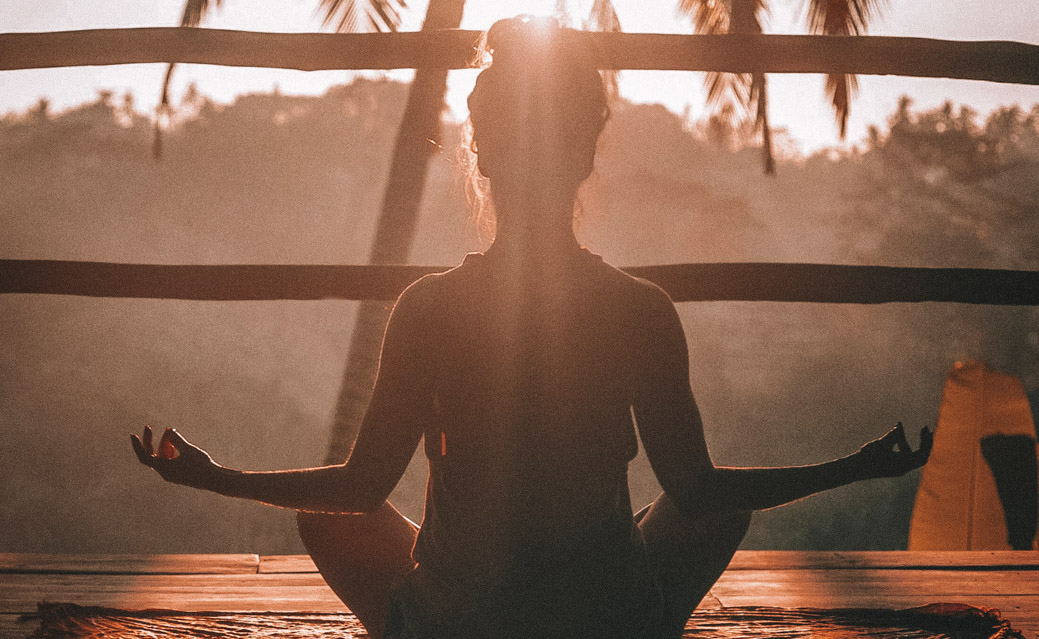 Teach me a lesson! On yoga as a development for Africa
"Maybe you know the Lion King?" Professor Sarah Hillewaert jokes as she begins her PowerPoint, displaying her latest findings to an attentive audience for the first time since the onslaught of the pandemic. As part of the Mississauga Library Virtual Program Teach me a lesson! series, Professor Hillewaert talks about the recent introduction and widespread development of yoga in the poorest regions of Africa.
Associate Professor at the University of Toronto Mississauga, Professor Hillewaert is a linguistic anthropologist who studies the intersections of youth language and culture, religion and globalization. His latest project broadens these interests to include development and humanitarianism in Africa, with an emphasis on health and well-being. Over the past 20 years, his research has highlighted some of the biggest communication gaps across East Africa. Lately, she has applied her knowledge to the rise of yoga, which has transformed the Kenyan way of life.
In 2001, Professor Hillewaert studied Youth Language and Hip-Hop in Nairobi, the capital of Kenya. Seven years later, his attention shifted to Lamu Island, a predominantly Muslim island located on the northern edge of Kenya. Lamu was the center of the Indian Ocean trade network at the 14e century. In fact, the island was a very prosperous international port with long-standing links with Southeast Asia. These influences permeated Swahili culture until the mid-19th century, when the island became marginalized once trade moved to Zanzibar. This led to decolonization, which resulted in Kenya taking possession of Lamu. As trade declined, the main source of income became Western tourism. Even that income was not enough to keep the island from facing dire consequences, causing it to drift away from its once prosperous roots.
"It has become a place where time has stood still," explains Professor Hillewaert of this arid urban area. Seemingly paradoxical, the images told the story of a once bustling city. "What does it mean to be young in a context like this? "
His book, titled Morality on the fringes: youth, language and island on the Kenyan coast, Professor Hillewaert explores this economic rupture and the landscape which no longer contributes to the success of local youth. She sought ways to enable young people in Lamu to maintain respect for their cultural and religious values, while negotiating a future for themselves. Ten years later, follow-up research showed increased interest in yoga. Yoga retreats and festivals, mainly aimed at tourists vacationing in the wealthy neighboring village of Lamu, Shela, had gained in prosperity by the mid-1970s thanks to the Peponi Hotel, a popular attraction located in the offshore Indian Ocean. from the north coast of Kenya.
While Kenya has long been a safari destination, yoga is changing its reputation as a wellness destination in Africa. According to the Global Wellness Institute, the wellness tourism market will account for 18% of all global tourism by 2022. While wellness destinations were previously linked to luxurious spa retreats, tourism studies now describe the well-being as a more integrative phenomenon, where the spiritual dimension is just as important as the physical.
Professor Hillewaert explains how her friend Monika Fauth, yoga teacher and initiator of the Lamu Yoga Festival, conducted her own research. Given the natural healing process that yoga brings about, Fauth's dream was to make the island the "Bali of Africa". In 2007, she opened a yoga studio in a boutique hotel and wellness center called Banana House. She also became an Art of Living teacher and Sri Sri yoga instructor. The community praises her work because Muslim children who suffer from poverty have shown increased self-esteem and confidence through the practice of yoga.
Fauth believes the gift of yoga gives Kenyan children an escape from their daily struggles and gives them a new purpose in life. But she's not the only yoga advocate in Lamu. Paige Elenson is the co-founder and executive director of the Africa Yoga Project (AYP), a movement that empowers Kenyan youth to "learn, contribute and change their lives through the transformative power of yoga". The initiative offers classes in the most disadvantaged communities of Nairobi and trains children to teach yoga in their communities. This spreads awareness of well-being and provides Kenyan children with a sustainable income. The AYP has already shown a lot of promise.
By tapping into the wellness trend with his authentic learning experiences, Lamu had the opportunity to revitalize his economy, thereby contributing to his country's prosperity after decades of financial decline. Customs across Africa are facing major restructuring, most certainly for the better. With sweating once considered a sign of lower status, these communities have taken on a more positive outlook.
Integrity and unity are an integral part of Kenya's diverse landscape; they add value to the tourist experience while resuscitating the land of the country. Professor Hillewaert stresses the importance of further research into the benefits of the project. She believes the project could be a catalyst to transform Kenya's youth through teaching, leadership and sharing.