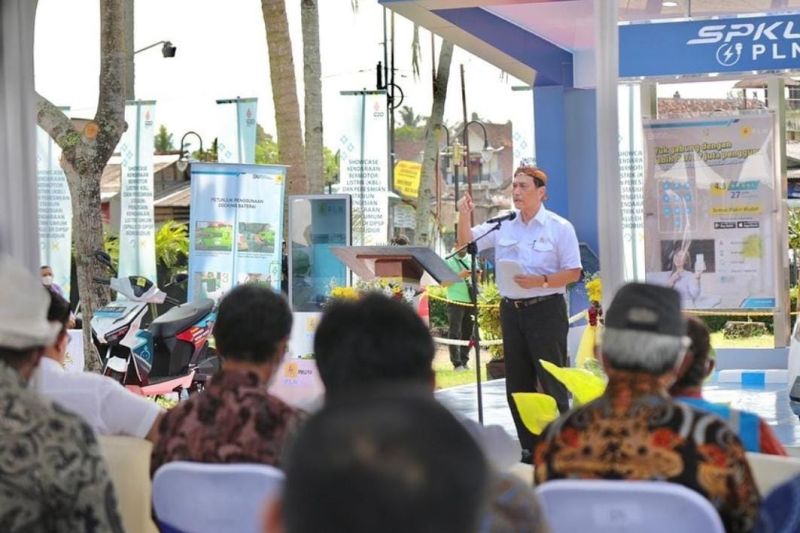 Minister to limit daily visitors to Borobudur Temple to 1,200
Jakarta (ANTARA) – Coordinating Minister of Maritime Affairs and Investment Luhut Binsar Pandjaitan announced on Saturday his decision to limit the number of tourists visiting Borobudur Temple in Central Java to 1,200 per day.
The regulation limiting the number of visitors has been accompanied by a new price for entrance tickets – USD 100 or around Rp 1.4 million for foreign tourists and Rp 750,000 for domestic tourists.
"We have also agreed to limit the tourist quota to 1,200 people per day, at a cost of USD 100 for foreign tourists and Rp 750,000 for domestic tourists. For students, we only charge them Rp 5,000 ", said Pandjaitan on his personal Instagram account. @luhut.pandjaitan Saturday.
He said that this step was carried out only with the aim of preserving the historical and cultural richness of the country.
All tourists will also have to use a local tour guide from or near Borobudur region, he added.
"We are doing this to absorb new jobs while developing a sense of place in this region so that the sense of responsibility for historic sites can continue to thrive in the younger generation of the future," Pandjaitan said.
Related News: Borobudur Temple does not set visitor target during Eid: Management
The government is also working with several parties to develop the new concept of Borobudur Temple as an international laboratory for cultural heritage conservation, he said.
He also reaffirmed that the synergy between the conservation and tourism parts through the single authority agency is meant to enhance the quality of Borobudur Temple as a tourist destination.
Furthermore, Pandjaitan assured that the principles of blue, green and circular economy have started to be implemented as directed by President Joko Widodo.
From Saturday June 4, 2022, a trial of electric shuttles for passenger vehicles was launched, he said.
The electric shuttles will travel the Borobudur-Malioboro-Prambanan route, he said.

Related News: Thohir and Yogyakarta Governor Discuss Borobudur Toll Road