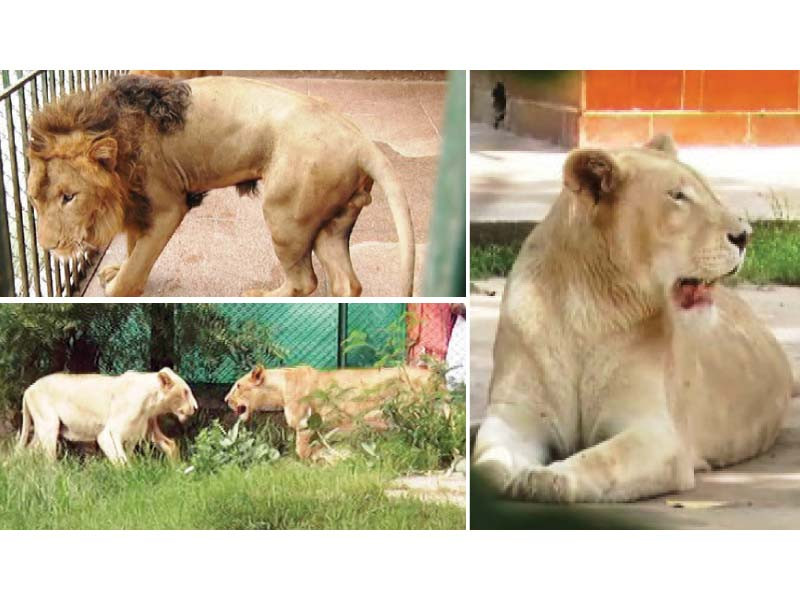 Lahore Zoo: Castration of Green-Lit Lions
LAHORE:

The management committee of the Lahore Safari Zoo has advised to sterilize the African lions, in order to control their growing population. For the first time in Pakistan, castration will be considered to control the breeding of a wild animal.
Also, in order to increase the number of tourists visiting the safari park, a special tram and roller coaster will be prepared for the safari entrance, in addition to an immediate ban on camel riding.
Lahore Safari Zoo Management Committee Chairman and Punjab Wildlife Director Mubeen Elahi, Badar Muneer, Uzma Khan, Safari Zoo Deputy Director Tanveer Janjua and other board members inspected different parts of Lahore Safari Zoo and made several key decisions.
Sources said the committee had recommended the sterilization of older lions to control the growing number of African lions. The committee said that as a first priority, surplus lions should be transferred to other zoos and private breeders in the country. An African lion was immediately transferred to Peshawar Zoo, in exchange for an addax.
Committee members felt there was no need to continue breeding lions as they cannot be auctioned off, nor does Pakistan have a natural environment where lions can be released as the other animals. Keeping tigers at home is a common, albeit expensive, hobby, but these animals are kept in cages. Some tiger pairs will be transferred from the safari to other enclosures immediately.
Wildlife experts say animals can be sterilized using different injections. A pair of lions can produce a litter of one to three cubs each year. In addition, a tiger needs 8 to 10 kg of meat per day depending on its diet.
Published in The Express Tribune, October 22n/a2022.