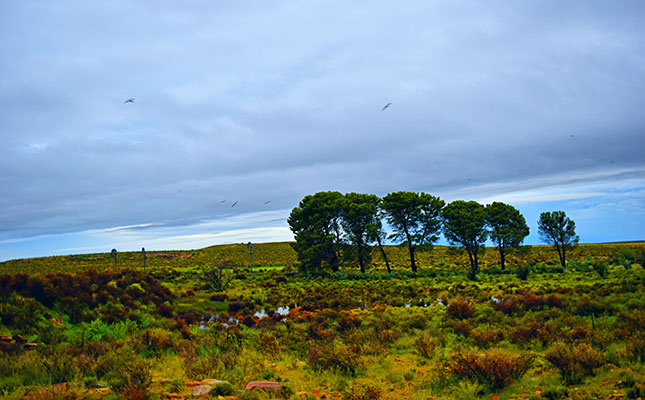 Karoo biodiversity threatened by climate change
The number of plants in the Succulent Karoo biome is declining at an alarming rate due to the combined impact of climate change and the illegal removal of these rare and endangered plants from their natural habitat.
The International Union for Conservation of Nature (IUCN) has now, for the first time, added 210 of the region's succulent species to its Red List of Threatened Species.
The IUCN said in a recent statement that the Succulent Karoo biome, shared between South Africa and Namibia, is one of five semi-arid biodiversity hotspots in the world and is rich in botanical diversity.
The press release adds that the majority of threatened plants belong to the genus Conophytuma large and diverse group of dwarf succulents commonly known as "buds".
In addition to climate change, the IUCN has attributed their unprecedented rate of decline to illegal collection to supply a growing ornamental trade in succulents.
"Since 2019, there has been a rapid increase in global demand for collectible plants, [predominantly] driven by emerging markets across Asia.
The IUCN has stated that a total of 97% of plants in the Conophytum genus were listed in one of three threatened categories, while 45% were listed in the highest category of critically endangered species. The latter were plants on the verge of extinction.
Previously, these succulents were not assessed on the IUCN list, but were listed on the South African Plant Red List of the South African National Biodiversity Institute.
As of 2019, 143 (91%) of the 157 factories previously listed in the Conophytum The genus has seen an increase in threat status, with the vast majority threatened by illegal collection.
"Over the past three years, [numbers of] plant material confiscated from plant traffickers by law enforcement increased by more than 250% [per year]."
For the first time, climate change has also been identified as a threat to all succulents included on theist, who was released the week of July 25.
"The Succulent Karoo Biome is believed to have experienced the worst drought on record in the past decade, with climate models predicting ongoing aridification and rising maximum temperatures," the statement said.
Professor Johann Kirsten, Chairman of the Karoo Development Foundation, said The Farmers' Weekly that plants in the Succulent Karoo Biome were not necessarily edible vegetation for sheep, for example.
"Although this announcement does not have a direct impact on agriculture, it could help prevent further long-term damage to the wider ecosystem. This [damage] will have a direct negative [knock-on effect for] agriculture and tourism.