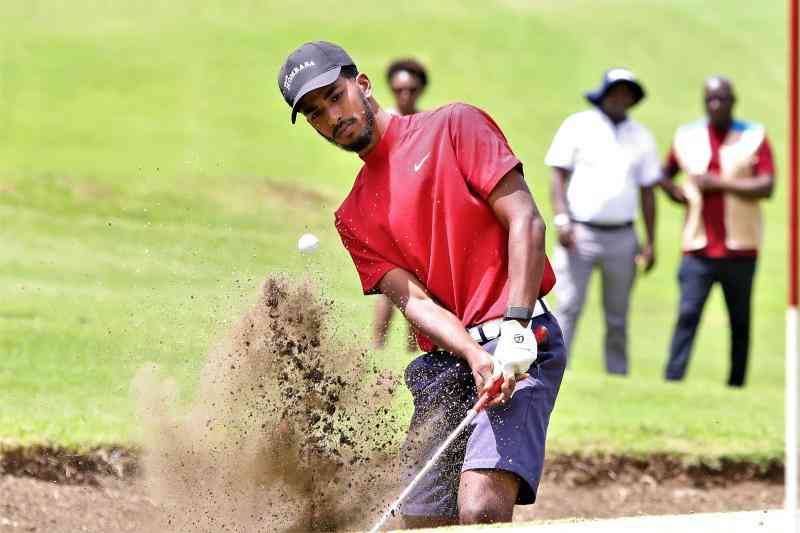 Joy as the new Safari Tour season kicks off
Kenya Open Golf Limited (KOGL) officially launched the Safari Tour 2022/23 at Muthaiga Golf Club yesterday.
The Safari Tour is a development event for African professional golfers held annually in Kenya and the East African region from June to February.
The Tour consists of eight to twelve professional golf tournaments, with each event being contested over four rounds with a minimum purse of 2 million shillings per event.
The 2022-23 Safari Tour season will be played at various clubs in Kenya and Uganda, with the final event being played at Muthaiga Golf Club in February 2023.
According to KOGL Tournament Director Patrick Obath, the first leg of the Tour will take place in Uganda at Lake Victoria Serena Golf Resort and Spa from October 24-28.
"Our goal is to grow and make the Safari Tour an important part of the golfing calendar of the region and the continent in general. The Tour continues to attract golf professionals from Africa and beyond," said Obath.
Meanwhile, all systems are working as coastal golfers hone their skills for this year's Kenya Amateur Golf Championship which kicks off today at the par 72 PGA Vipingo Baobab Golf Course in County Kilifi.
The four-day event which ends on Sunday brings together 76 elite golf enthusiasts across golf clubs across the country, Uganda and Tanzania.
They will battle for supremacy on the 18-hole championship course set high on the ridge with spectacular coastal views, particularly of the Indian Ocean.
The tournament is held in memory of the first President of Kenya, the late Jomo Kenyatta, where the trophy was first presented in 1978 by the first African KGU President, Chris Kahara-1978/79, and Colonel MJ Harbage, chairman of the KGU in 1977/78. [Maarufu Mohamed]