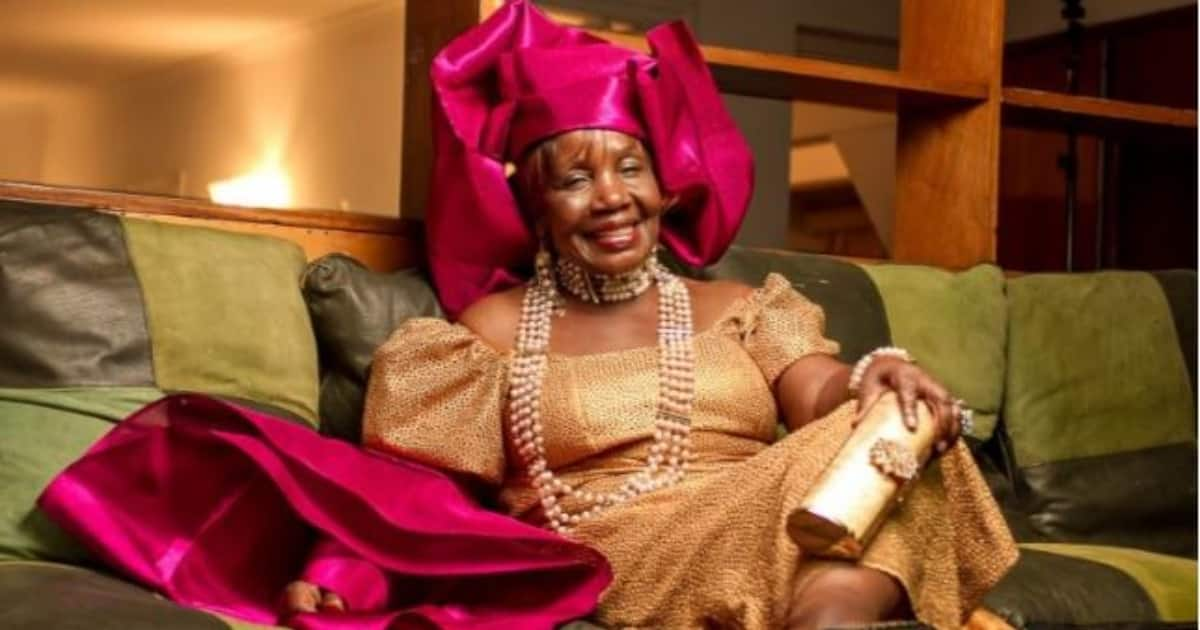 Impressive profile of Orie Rogo Manduli: Miss East Africa at 16, first African female rally driver Safari Kenya News
Ambassador Orie Rogo Manduli was pronounced dead on Wednesday September 8
The outspoken politician made history as the first woman of African descent to participate in the 1974/75 edition of the East Africa Safari Rally
She has also been hailed as the dean of fashion
She died at the age of 73 and mother of four
After a long period of undisclosed illness, famed Kenyan politician Orie Rogo Manduli breathed her last on Wednesday, September 8, 2021.
Orie was born in Maseno, Kisumu County.
Education
For her O levels, she attended three schools namely Ng'iya Girls High School, Butere Girls and later Machakos Girls before joining Machakos Teachers College.
PAY ATTENTION: Don't miss out on new Kenyan trends. Follow TUKO.co.ke on Twitter!
She then moved to Canada where she studied and obtained a diploma in office management.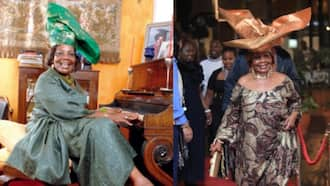 Orie Rogo Manduli: 7 impressive qualities of Kenya's stylish and daring politician
Her first job was with the Kenya Railways and Harbors Corporation, where she was the personal assistant to the CEO of the company.
Orie Rogo in his prime
Before entering politics, she had enjoyed the limelight for some time.
She is known to have been crowned Miss East Africa at the age of 16, the reason for her keen sense of fashion as she continued to age.
The late Orie with the gritty voice was synonymous with African outfits that would mostly be accessorized with matching headwear.
Far from her fashion credentials, she is hailed as the first black African woman from all of East Africa to participate in the 1974-75 edition of the Safari Rally world circuit in the region.
An iron lady in politics
Her journey to leadership and politics as a whole began when she became the first female chairperson of the National Council of Non-Governmental Organizations (NGOs).
Orie Rogo Manduli: Daring politician with unmatched fashion sense is dead
However, her stint on the council ended unceremoniously after she was forced to resign.
She has, on several occasions, resisted her dismissal which would attract the intervention of state security agents who barricaded her in the town hall offices.
Despite her exit, she maintained that she was the best president the board has ever had.
In politics, she has proven to be a force with which her male counterparts get their money's worth.
The deceased also served at one time as a permanent representative of the International Council of Women to the United Nations Environment and Habitat Program.
In political escapades, she would be beaten or her property destroyed thanks to her unshakeable position.
Her last attempt in politics came between 2013 and 2017, when she announced that she would run for governor of Trans Nzoia, before going low key.
Along with politics, she was an accomplished farmer undertaking the business across its vast expanses in Kitale, Trans Nzoia County.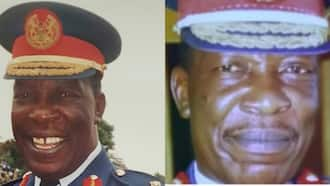 Salomé, the wife of Lieutenant-General Nick Leshan, pays him a moving tribute: "I stood next to you"
Bittersweet wedding
Her first marriage, which she described as rocky, ended in a bitter divorce and completely changed her view of marriage.
She left her first marriage after being lucky enough to have three daughters.
"I was still very young. I did not receive any financial help from her (ex-husband) and had to work day and night to take care of my family," she told Jeff Koinange. by KTN.
She then became engaged to Misheck Norman Manduli of Zambian descent, when she adopted Manduli among her names.
With Norman, she was lucky to have a son.
Her second husband died in 2003.
Source: Tuko Latest News