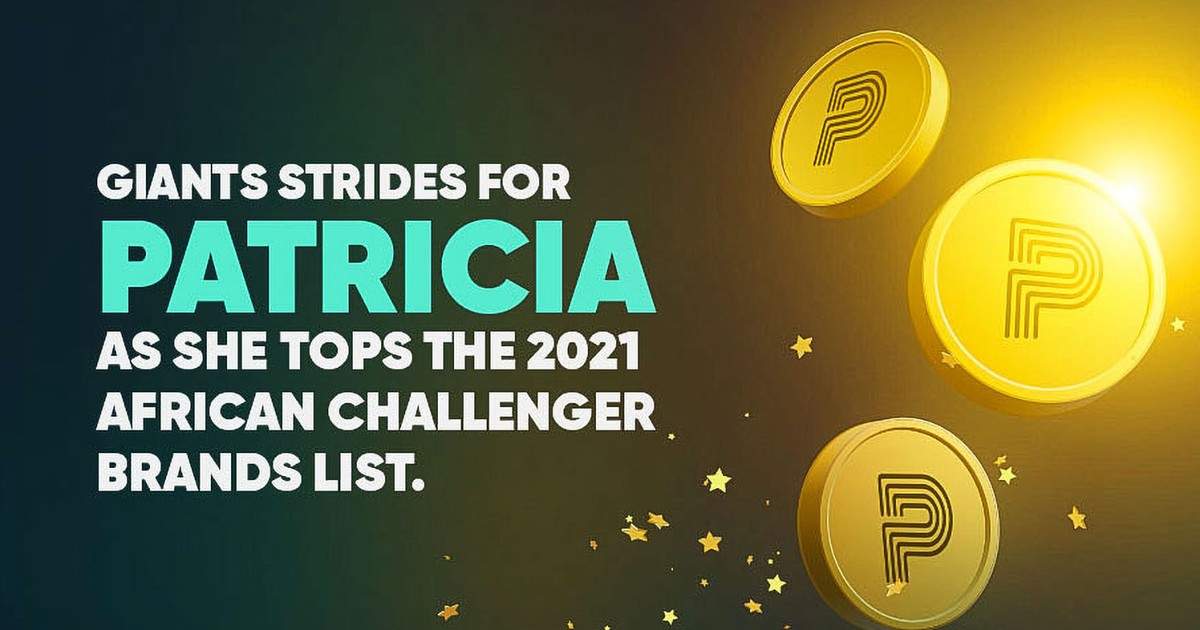 Giants progress for Patricia, as she tops 2021 African challenger brands list
The African Challenger Brands List features emerging brands that ignore the "downsides" of their novelty, but emphasize their innovation and communicate distinctly through the media.
Patricia prides itself on challenging the status quo through product innovation as well as a creative approach to branding and communication. This report is a perfectly timed feather added to Patricia's hat as the "Do the most champion" turns FOUR on Monday August 16, 2021.
And being in the top 10 of a list that features twenty (20) African start-ups that, over the past year, have positioned themselves for global adoption is no small feat.
The report highlights how these big brands have nurtured communities, showing their audiences what is going on behind the scenes. Not to mention how they executed strategic campaigns and partnerships, inspiring and promoting employees (what is otherwise known as "lollipop moments" at Patricia).
Armed with a team that creates magic for a living and the determination to "do the best", Patricia is well on her way to becoming Crypto's SI unit through thick and thin.