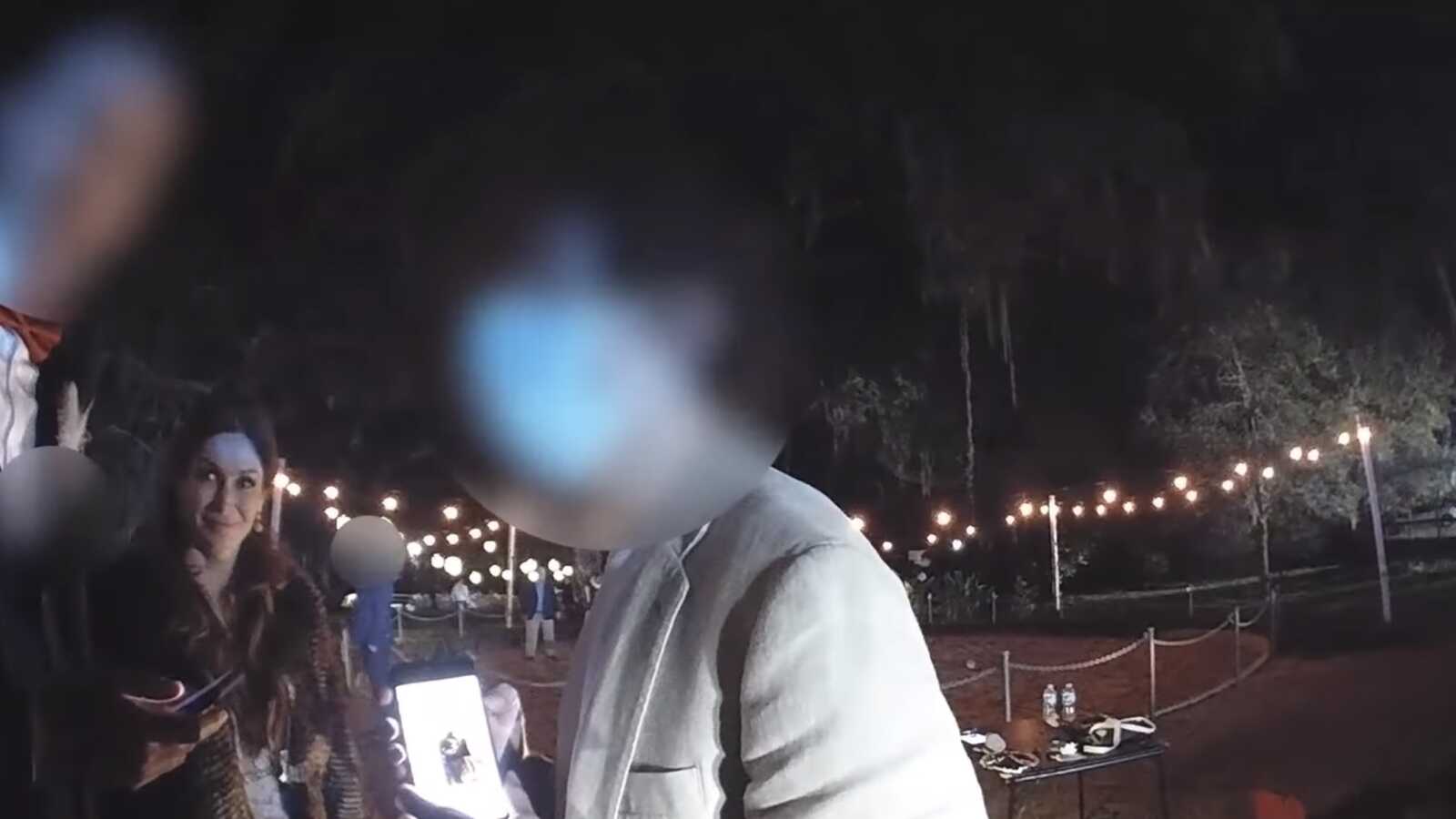 Florida Bride, Caterer Lace Wedding Food With Cannabis – Crime Online
A Florida bride and her caterer have been arrested and charged with mixing food with marijuana at the wedding.
Several wedding guests called 911, reporting that they felt unwell. One man said he "felt like he had drugs in him", and others said they were sure the food contained marijuana edibles, WESH reported.
Danya "Shea" Glenny, the bride at the Feb. 19 wedding, denied putting cannabis in the food, according to an incident report.
Police body camera footage shows deputies arriving at the scene and telling catering workers not to put anything away, speaking with guests, and later speaking with the groom and bride, who said little and smiles in the background.
In affidavits filed as part of the investigation, detectives detailed the guests feeling heavily drugged and saying they were not warned the food was drugged. One guest once said she had trouble getting a cellphone to work, and another told investigators she thought she might die. Another guest told detectives she asked Glenny if there was marijuana in the food and was told "yes". NBC News reported.
Several guests were taken to hospital and tested positive for THC, the active ingredient in marijuana.
One guest, Miranda Cady, told WESH she was so high she slept in her car that night in the parking lot before driving home.
Cady said a man at her table at one point asked, "Are we stoned right now?"
"And everyone was looking at each other laughing and we absolutely were," she said. "We were high as a kite, out of our wits."
"After a two-month investigation, Seminole deputies had the information they needed. Food collected from the wedding that evening tested positive for THC, and Glenny and Joycelyn Bryant, 31, the caterer, were arrested. They face charges of reckless tampering, culpable negligence and possession of marijuana.
The district attorney is still considering whether to file formal charges.
Glenny's attorney told WESH that neither he nor Glenny are commenting on the matter, and the station has not received a response from the caterer.
The New York Daily News reports that both women have posted bond and are due back in court in June – and that some of the guests have indicated they may take legal action.
For the latest true crime and justice news, subscribe to the "Crime Stories with Nancy Grace" podcast.
[Featured image: Dalya "Shea" Glenny looks on while Seminole County deputies talk with her new husband and his best man/Seminole County Sheriff's Office via WKMG]