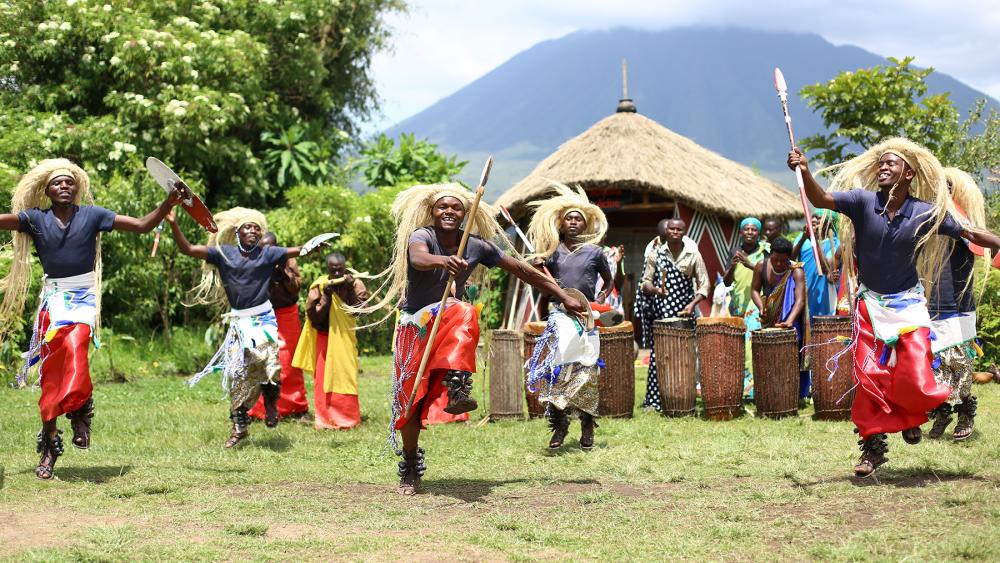 Edwin Sabuhoro Named Ann Atherton Hertzler Early Career Professor
"This Chair will help me develop new partnerships and relationships, allowing me to collaborate more with Indigenous communities, researchers, students and policy makers," said Sabuhoro, who plans to use funds from this three-year appointment. years to support existing and new partnerships. in East African communities. "This will allow me to conduct important research that will benefit the health and livelihoods of individuals within Indigenous communities, which, in turn, will inspire them to sustainably preserve their environment."
According to Peter Newman, Department Head and Martin Professor of Recreation, Parks and Tourism Management, "Edwin Sabuhoro is a passionate and creative conservationist, researcher and teacher. Her work with park-adjacent communities in places like Rwanda has shown that community health and well-being are key to building community partnerships for collaborative conservation and protection of mountain gorillas. This chair will help him continue to develop his impactful research program and increase the global impact of our department by combining science and education to improve society.
Sabuhoro joined the Recreation, Parks and Tourism Management and African Studies Departments at Penn State University Park in 2020. He is also a faculty member at the Penn State Sustainability Institute and the Center for Responsible Travel. Prior to his appointment at Penn State, Sabuhoro was a postdoctoral fellow at Clemson University and an affiliate professor at Colorado State University. He has also worked as a lecturer at the African Leadership University in Rwanda, teaching courses on wildlife conservation, natural resource management and governance.
The Ann Atherton Hertzler Early Career Chair in Global Health, along with two other Early Career Chairs in the College of Health and Human Development, were established by the late Ann Atherton Hertzler, who received her home economics degree from Penn State in 1957. Hertzler was professor emeritus of human nutrition, food, and exercise at Virginia Tech University. The endowments provide faculty members in the first decade of their careers with funds to enhance their research and teaching and support their professional development. Their impact also extends to students, as professors often use these funds to hire undergraduate and graduate students as research or teaching assistants, or to cover independent research or professional travel for students.