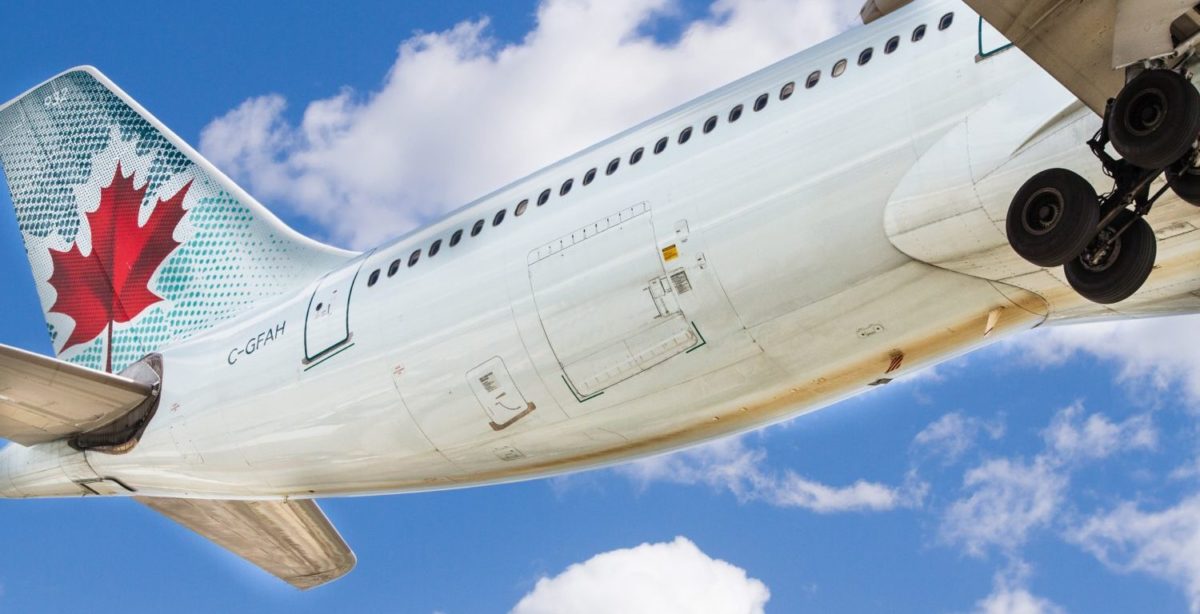 Earn 30% more Air Canada Aeroplan points
Sending your Chase Points from cards like the Chase Sapphire Preferred® Card or the Chase Sapphire Reserve® directly to Chase transfer partners is one of the best ways to use them – especially when you can earn bonus miles in the process. And it's one of the biggest (and most powerful) bonuses we've seen.
Until November 30, you'll earn 30% more miles by transferring Chase Points to Air Canada Aeroplan. Aeroplan is one of the best mileage programs on the planet – and not just for traveling with Air Canada. You can use it to book cheap United award tickets to Hawaii and back, business class flights to Europe from 60,000 miles one-way or to Asia from 55,000 miles one-way, or book flights on over 50 airlines to get you almost anywhere on the globe.
A 30% bonus makes this case even stronger: transferring 50,000 Chase Points earns you 65,000 Aeroplan Points. This bonus first appeared on cardholders' accounts over the weekend, but it's actually working now, just in time for the start of November.
Read our complete guide on how (and where!) to transfer Chase Ultimate Rewards points!
Think of transfer awards as an easy way to earn free miles…and who's to say no to that? Chase is also offering a 30% transfer bonus to Virgin Atlantic, although this ends on November 12.
These transfers are one-way – once you've sent them to an airline or hotel, you can't get them back to your Chase account – so you should almost never transfer points without a specific purpose in mind, even with a big bonus. like this one.
Luckily for you, there are great ways to use your Aeroplan points. We'll take a look.
How to transfer points to Aeroplan
Before the "where" and "why", let's get to the "how" – as in, how can you transfer Chase Points to Aeroplan and get that bonus? It's easy and it works like all other Chase transfer partners.
To get started, be sure to create a free Aeroplan account if you don't already have one. From there, you will need to log into your Chase account and access your Ultimate Rewards portal. Once you've done that, go to the "Transfer to Travel Partners" page pictured below.
From there, scroll down and select Aeroplan from the list of over a dozen options. You'll need to enter your Aeroplan account information, if you haven't already. Once done, you can enter the number of Chase Points you wish to transfer to Aeroplan.
Unfortunately, Chase does not automatically calculate how many points you will get after taking into account this 30% bonus. Simply multiply your points by 1.3: 50,000 x 1.3 = 65,000 Aeroplan points, for example. Or, if you know you need a certain number of miles to book a ticket with Aeroplan, divide that number by 1.3…and be prepared to round to the nearest thousand.
Let's say you need 60,000 Aeroplan points to book a United Polaris business class seat from Chicago-O'Hare (ORD) to London-Heathrow (LHR). With this calculation, 60,000 / 1.3 = 46,153, which means you will need to transfer 47,000 Chase Points to Aeroplan.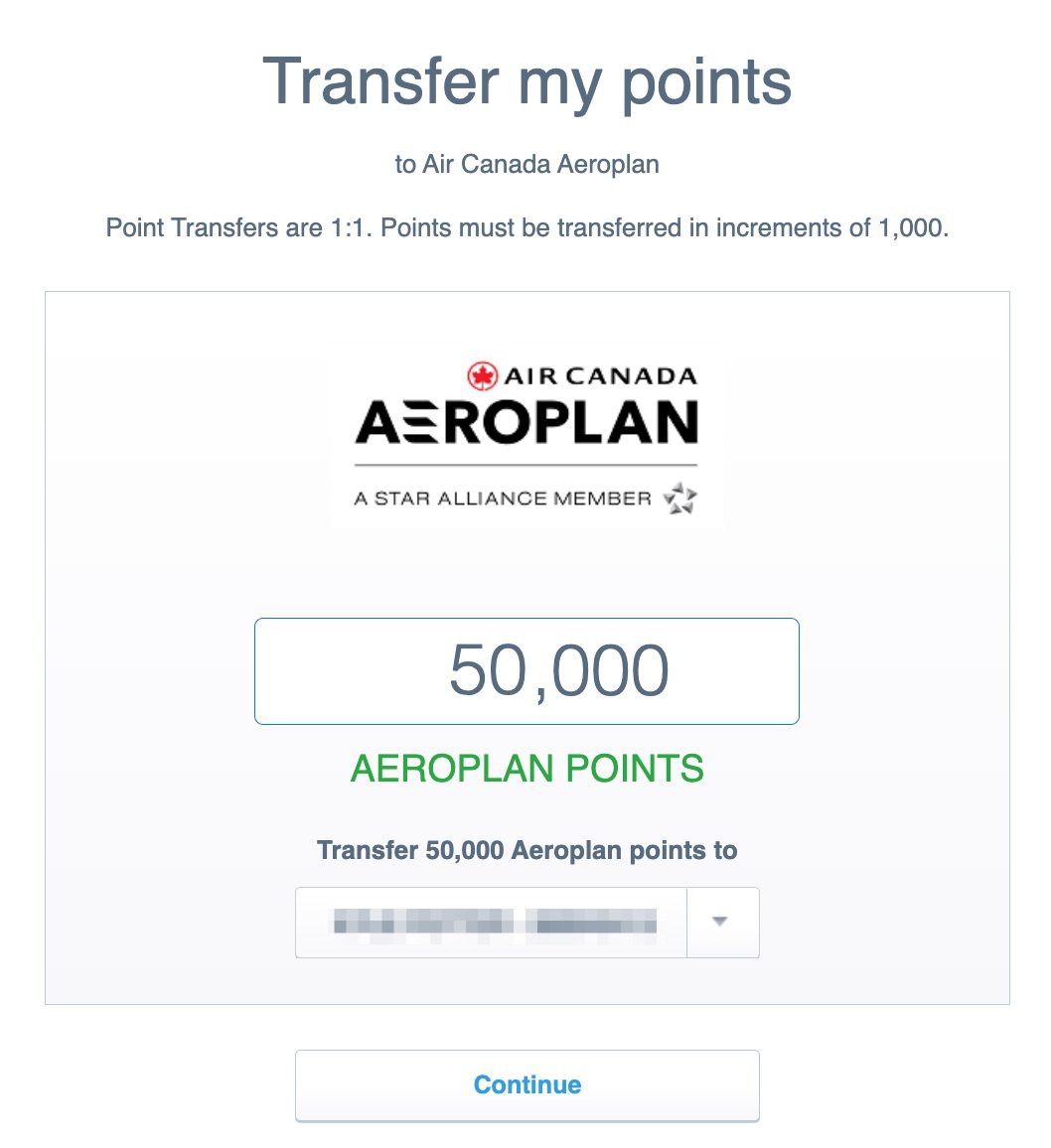 Chase transfers to Aeroplan are usually instant – and award miles should also arrive in your account instantly.
Best Ways to Redeem Aeroplan Points
We could talk again and again about all the ways to use Aeroplan points and maximize that transfer bonus.
It is one of the most powerful and versatile airline programs in the world, allowing you to book flights on dozens of Star Alliance partners as well as a growing number of other partner airlines including Etihad, Oman Air, Gulf Air and many more. After a big change a few years ago, you won't pay hefty cash fees on award redemptions anymore – plus you can add layovers to almost any award ticket for just an extra 5,000 points.
This list could go a lot longer, but here are a few highlights that get even sweeter with that 30% bonus.
Round-trip flights to Hawaii for 20,000 points
Most airline award charts treat Hawaii separately from the mainland. Not Aeroplan. And that opens up a huge sweet spot.
However, due to Aeroplan's distance-based pricing model, you'll want to start on the West Coast where flights are shorter. So your best bet is to look for flights from Los Angeles (LAX) or San Francisco (SFO) with United Airlines.
You can book a one-way flight for only 12,500 miles in economy class – around half of what United themselves would normally charge. Factor in that transfer bonus and you can book roundtrip flights to Hawaii using just 20,000 Chase Points.
Great Business Class Awards in Europe
With reasonable fares and low fees, Aeroplan is one of the best ways to book business class recliner seats to Europe.
In some cases, you will only pay 60,000 Aeroplan points per trip. Some longer flights reach 70,000 miles each way, while starting from the west coast can earn you up to 85,000 points each way.
Factor in that 30% transfer bonus, and that means you can score a business class flight to Europe for just 47,000 Chase Points.
With all of Air Canada's partner airlines, you have a wealth of options to travel with the new United Polaris seats, Swiss Business Class, Lufthansa Business Class or even Turkish Airlines Business Class. This 30% bonus makes Aeroplan one of the best ways to book them all.
Get reward alerts when you can fly business class with Thrifty Traveler Premium – and join now to save over $70 a year before prices go up tomorrow!
ANA Business Class to Tokyo for 43K and other Asia offers
Rejoice: Japan is open again. And somehow, a business class flight to Japan can be even cheaper than Europe using Aeroplan Miles.
The trick is to fly from Seattle (SEA) or Vancouver (YVR), where shorter flights cost less thanks to Aeroplan's distance-based methods. These flights only total 55,000 Aeroplan points each way in ANA Business Class – which means only 43,000 Chase Points is all you need to get there.
Departing from other cities like Chicago-O'Hare (ORD), New York City (JFK), or Los Angeles (LAX), you'll get 75,000 points each way, but it's still a bargain considering you would only need to transfer 58,000 Chase points to book. But no matter where you're flying from, finding ANA business class award space has been a hassle lately, especially if you're hoping to fly in the airline's unique new seats dubbed "The Room."
These days, you'll usually only find seats within three weeks (or less) of departure. We hope this will change as airlines add more flights to Tokyo. Otherwise… a last-minute trip to Japan doesn't sound like the worst idea, does it?
Otherwise, you can quite easily book flights to destinations all over Southeast Asia on airlines like EVA Air for just 87,500 points in business class – only 68,000 Chase Points after taking into account this 30% bonus. How is a trip to Thailand or Bali?
Short-haul domestic flights in economy class
Short-haul flights under 500 miles will cost 6,000 Aeroplan points each way on a partner airline and up to 10,000 points if you're actually flying with Air Canada itself. It's a small but lucrative sweet spot.
This can be a great way to book short-haul United Airlines flights as they will only cost 12,000 return – or just 10,000 Chase Points with this 30% bonus.
Conclusion
We've seen other banks like Amex offer transfer bonuses to Aeroplan over the years, but a 30% bonus to one of the top airline programs is hard to beat.
Take advantage of this bonus with your Chase Points before this bonus ends on November 30!