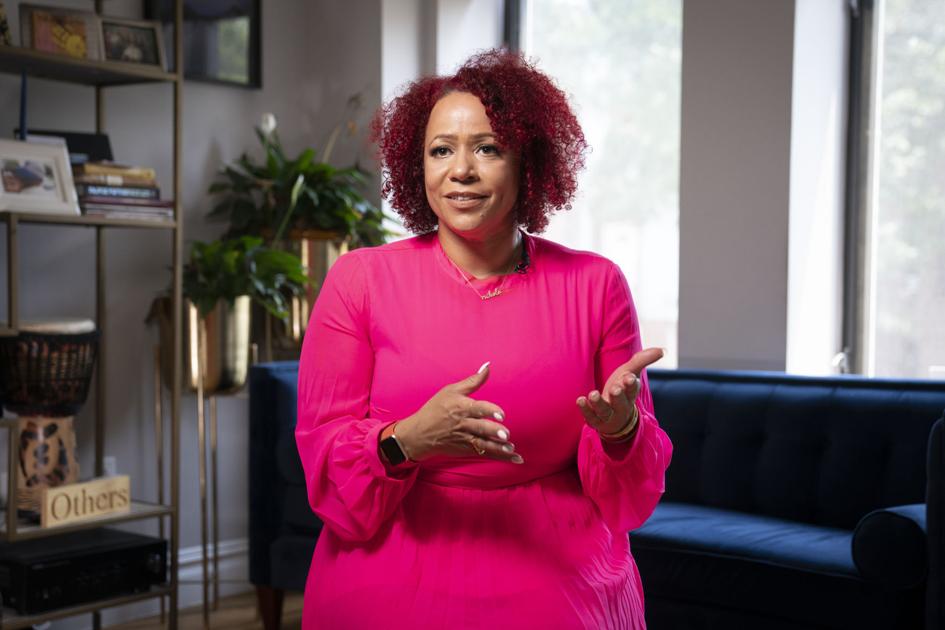 Decades before Nikole Hannah-Jones, another Howard teacher sparked outrage | Remark
Journalist Nikole Hannah-Jones recently decided to decline the University of North Carolina's late tenure offer and instead take a position at Howard University.
It's fitting that Hannah-Jones, whose Pulitzer Prize-winning "Project 1619" fueled the controversy over how U.S. history is understood and taught, ultimately chose Howard, a historically black university. affectionately known by its elders as "Mecca".
This isn't the first time Howard and his professors have been at the center of a political storm over the writing of American history. In the late 1930s, Sterling Brown, a renowned poet and professor Howard, became the subject of a Congressional inquiry into his work for the Federal Writers' Project (FWP). Like Hannah-Jones more than 80 years later, Brown also sparked political opposition and debate over what constitutes American history when he attempted to center the narrative on the diverse experiences of black Americans.
On July 27, 1935, President Franklin D. Roosevelt created the FWP as part of the Works Progress Administration (WPA). The FWP has created a vast network of cultural projects to provide employment for as many as 10,000 writers, teachers, librarians and historians who were unemployed during the Great Depression. FWP workers photographed and documented historic buildings, cataloged unprocessed collections of historical documents, wrote detailed travel guides for each of the 50 states, and collected thousands of oral histories. It was one of the largest government-funded history projects in the United States.
Unsurprisingly, the project sparked controversy. Opponents of Roosevelt's New Deal programs lamented the cost to taxpayers and worryingly warned that the FWP was a "hotbed" of Communist activity. Conservative Representative Martin Dies Jr., D-Texas, head of the House Un-American Activities Committee (HUAC), rose up against the FWP, dragging its trustees to Congress to testify about their supposed Communist affiliations and trying to censor or terminate various projects for their alleged pro-work bias.
In 1938, Dies' colleague of Wisconsin, Frank Keefe, a Republican, turned his attention to the travel guide produced for Washington, DC Keefe accused the guide's editors of "fostering racial intolerance" and demanded that offending parts are deleted from the volume. .
The guide included a biting essay called "The Negro in Washington," written by Brown, who was also the guide's editor. The essay highlighted the accomplishments of blacks in Capitol City – such as establishing long-standing churches, schools, and other institutions – despite the racial injustices they faced throughout the long and wealthy. history of the city.
"Black Washington has no say in government, is economically outlawed, and segregated almost as rigidly as in the southern cities he despises," Brown wrote. "He asks to be considered a citizen. But the realization of this hope seems hopelessly distant. It was a scathing indictment against American democracy.
But it wasn't Brown's criticism of racial injustice that bothered Keefe.
Instead, it was his inclusion of a historical anecdote that seemed to violate Keefe's sense of propriety. As Monty Penkower recounts in his classic FWP study, Keefe was enraged by Brown's assertion about George Washington Parke Custis, the adopted son of President George Washington and stepfather of Confederate General Robert E. Lee. Brown reported that Custis bequeathed 17 acres of land in Arlington to "his black daughter, Mary Syphax" just before the Civil War.
Keefe claimed that such information "whether good or bad" deserved "reproach and condemnation." He was also irritated that Brown had ignored his numerous requests to provide proof of Custis de Syphax's paternity.
The fact that a black scholar was in charge of the project undoubtedly troubled the congressman. However, it was Brown's apparent indifference to Keefe's concerns that really upset him.
But Brown didn't feel the need to appease a congressman like Keefe. He insisted that Custis' relationship with a slave woman was common knowledge among black Washingtonians. No member of the Custis family had refuted it.
Additionally, Brown's research assistant had compiled a Library of Congress source file, including interviews and newspaper clippings. However, when the assistant returned to the library later to examine the documents, he was shocked to find that the file had been "lost".
Keefe's efforts to suppress the Syphax lineage echo current moves to silence the history of slavery, racism and other uncomfortable topics in schools and universities across the country. Opponents attack anything they see as "critical race theory" and argue that the teaching of history in the United States is inundated with "leftist political propaganda."
Like the Dies Committee in the 1930s, politicians like Rep. Marjorie Taylor Greene (R-Ga.) Believe that the true story of American slavery should be "banned" and that anyone who teaches it "be fired on the spot."
Keefe undoubtedly would have liked to see Brown fired, but Brown's White supervisors, namely Henry Alsberg, who ran the FWP, strongly supported him and others targeted by the Dies Committee. After being the subject of a lengthy FBI investigation, Brown was finally cleared of any Communist sympathy or association. He retired from Howard in 1969 to devote himself to his poetry.
As a leading Harlem Renaissance writer, Brown's literary legacy is well established. Less well known is his contribution to American history through his work for the FWP. In addition to the DC guide that drew Keefe's ire, he oversaw the collection of over 2,000 interviews with people formerly enslaved in the late 1930s.
By preserving the voices of once enslaved people and documenting their diverse experiences, Brown hoped to lay the foundation for future generations of writers and scholars. It was sometimes an extremely difficult task. "The Old South lingers," Brown lamented in a 1937 letter to Alsberg.
But it is because of the FWP and its foundational work that today's writers and historians have sources from which to construct the narrative of U.S. history with the experiences and voices of black people at the heart of it. the story. Few did it with more impact than Nikole Hannah-Jones and the "1619 Project". Perhaps Sterling Brown would be relieved to find today that the Old South's grip on the narrative of American history may finally be weakening.
Carole Emberton is Associate Professor of History at the University of Buffalo, specializing in the Civil War era.