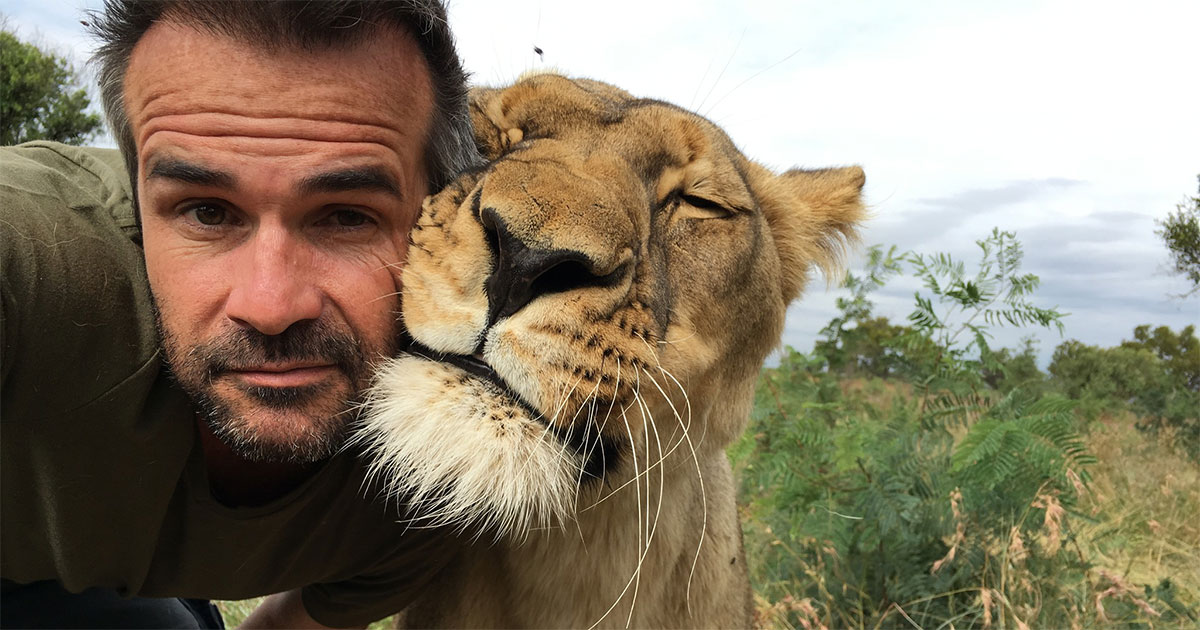 Chance to meet Lion Whisperer Kevin Richardson and win a safari in South Africa – SAPeople
Safari enthusiasts around the world still have two weeks to enter for a chance to win a once-in-a-lifetime safari experience in South Africa with the country's famous "Lion Whisperer", Kevin Richardson. It's a great opportunity for expats who miss their home – not only to win a vacation to South Africa, but also to help secure a better future for the country's and continent's lions.
The competition is organized by GoodGood Giving, to benefit the Kevin Richardson Foundation (KRF) which was founded in 2018 and is committed to reversing the decline of the lion population in Africa.
Over the past 20 years, the population of wild African lions has declined by 43%. The Foundation is doing so much good work – including partnering with the Namibian Lion Trust to find the remaining wild lions in Namibia; minimize human/wildlife conflict while improving the living conditions of local villages; and help end the canned lion hunt.
"If threats from poaching and habitat loss are not mitigated, lions in the wild will be extinct by 2050," reports GoodGood Giving, an online charity fundraising platform. "Lions have been forced to survive on land that is only a fifth of the size they occupied a few decades ago. Unfortunately, they have officially become second-class citizens. By entering our Lion Whisperer contest , you can support the Kevin Richardson Foundation and help give these majestic animals the brighter future they so deserve.
The price includes :
✨ Round-trip flights from anywhere in the world and 4 nights luxury accommodation for 2 people
✨ A day with Kevin Richardson 'The Lion Whisperer' and his pride of lions
✨ 2-day safari with wildlife photographer Rodney Nombekana
✨ Night Safari in the Pilanesberg Game Reserve
✨ Lunch with Kevin & his team in the animal reserve
✨ Aperitifs and dinner under the stars
As Kevin says, "So what are you waiting for? 🤩"
The contest ends in 14 days! Enter here:
https://goodgoodgiving.org/p/lion-whisperer-2022/#pay
WATCH An Unbreakable Bond – Kevin Richardson, the Lion Whisperer